Tech courses that kids will love and anyone can teach (Canada)
Published 12/02/2020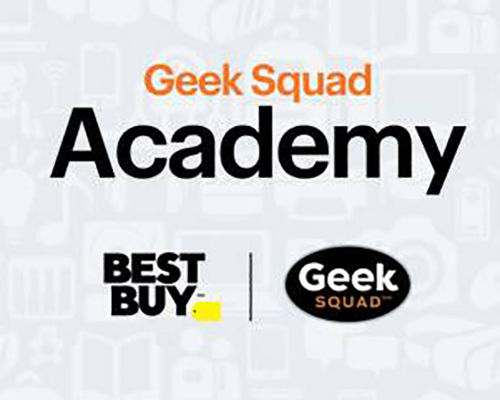 Geek Squad Academy Online Learning is a free educational program that shows young learners the wonders and opportunities that technology holds. We're excited to provide resources to youth aged 10 to 16 for a variety of STEM topics.
Since we're not able to run our regular in-person Geek Squad Academy events during this time, we're thrilled to be able to connect with Junior Agents through Geek Squad Academy Online Learning. For the past 7 months, we've been proud to provide parents, teachers, and students across Canada with free STEM resources to take their home learning to the next level.
If you haven't already checked out our courses in Digital Photography, Web Know-How, Binary Coding, 3D Design, Cryptography, Stop Motion Animation and Game Development, be sure to take a look at bestbuy.ca/geeksquadacademyonline. Share it with your friends and family or try it out for yourself!
Email us at academy@geeksquad.ca with your feedback or fun photos of your kids trying out the interactive STEM activities.
< Back