null
A recap of Best Buy's 2022 Investor Update
A recap of Best Buy's 2022 Investor Update
Published 03/03/2022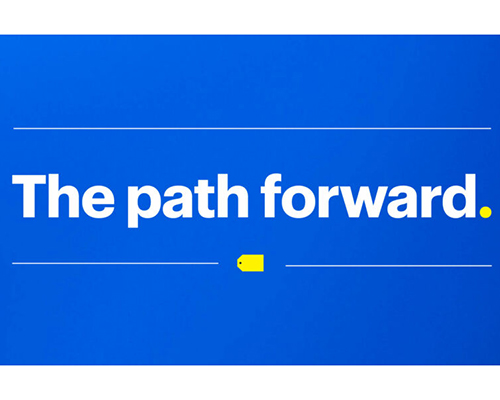 In addition to reporting our Q4 FY22 financial results today, Best Buy leaders also shared an update on the path ahead for the company as technology innovation continues to play a crucial role in our day-to-day lives, whether in our homes or for our health, and everything in between.
Speaking about the solid growth we've seen recently were Corie Barry, Best Buy CEO; Matt Bilunas, CFO; Jason Bonfig, Chief Merchandising Officer; Damien Harmon, Executive Vice President of Omnichannel; and Deborah Di Sanzo, President of Best Buy Health. They also gave a look ahead into new strategic initiatives and investments we're making to better serve our customers.
"Every aspect of our lives has changed with technology, and we — uniquely — know how to make it human, in our customer's homes, right for their lives," Corie said.
Progress update
In 2019, we laid out long-term financial targets. We're excited to share that we're far ahead of where we expected to be. In the past two years, we've delivered more than $8 billion of revenue growth, earning approximately $51.8 billion of revenue in FY22 and surpassing our FY25 financial target ahead of schedule.
There are a few reasons we surpassed our target so quickly, including a growing consumer electronics industry and evolving our business to become much more digital. We're constantly pivoting to meet our customers' changing shopping needs, creating a more flexible and efficient operating model, and we continue to invest in our employees.
The Path Forward: Three Key Takeaways
There are three reasons we believe we have the right strategy to deliver growth and value for all stakeholders —shareholders, customers, employees and our communities — moving forward, according to Corie.
Technology is a necessity, and Best Buy is the unique tech solutions provider for the home.
Technology innovation never stops. It's extending into all aspects of our home, and we've all grown to depend on it. What historically was seen as a "want" has now become a "need."
We've built an ecosystem of customer-centric assets, delivering experiences no one else can.
This ecosystem — our expert advice and service, our Best Buy Totaltech membership program and our strength in providing an omnichannel retail experience — all work together to provide a unique experience tailored to our customers.
Our differentiated abilities and ongoing investments in our business will drive compelling financial returns over time.
We're investing now, just like we've successfully invested ahead of change in the past, to meet the needs of our customers in the future.
A big part of our path forward is our Totaltech membership program. Since launching last October, we've enrolled more than one million members and we see a path to double the number of members by the end of FY25.
Expanding into new product categories
Over the next two years, we plan on expanding further into new product categories. Here are three examples:
Fitness and Wellness: In the last year, our product assortment has grown more than 650% and we plan to introduce a larger, more premium experience in 90 stores.
Personal Electric Transportation: We introduced 250 new products last holiday season, including e-bikes, scooters and hundreds of accessories. Over the next 18 months, we'll add products to 900 stores, with 90 stores having a larger, more premium experience.
Outdoor Living: In addition to partnerships with brands like Traeger, Weber and Bromic, our recent acquisition of Yardbird, a leading premium outdoor furniture company, lets us provide our customers with more options and complements outdoor technology.
Our unique ecosystem and omnichannel retail investments
We continue to invest in our employees and stores to create a more seamless shopping experience as customers diversify the many ways that they interact with us. Here are a few reasons why:
Expert advice and service: Customers continue to love the service and expertise they get through our Geek Squad team and consultants. We believe annual consultations will grow by more than 200% by FY25.
Virtual Store: Last fall, we launched our Virtual Store, where customers can interact with our experts via chat, audio, video or screen sharing and see products, live demos and more without leaving their home. Customers and vendors love it. We expect our virtual sales interactions to double by FY25.
We're also improving how our stores can best serve our customers' needs in an ever-growing digital world. Here's how:
We're expanding the number of experiential stores by remodeling about 50 locations in the next year and transforming about 300 locations by FY25.
We plan to double the number of outlet stores in FY23 and expand beyond major appliances and televisions to also include computers, gaming consoles and mobile phones.
Additionally, we will keep learning from the different types of stores we are testing in Charlotte. (Also in Charlotte, this summer we plan to introduce a new, smaller 5,000-sq.-ft. store to the market.)
Best Buy Health strategy
Health is moving into the home, and we're supporting consumers in their care at home journey. Our strategy is to enable care at home by building on our strengths in three focal areas:
Consumer health: We provide a sought-after digital health solutions for every stage of life, from exercise equipment to blood pressure cuffs to sleep technology and more.
Active aging: Last year, we launched our new Lively brand. In addition to our Apple partnership to feature health and safety services on Apple Watch, we will launch additional Lively capabilities later this year.
Virtual care: Perhaps the most exciting opportunity lies within virtual care, where we enable patients to connect with their care teams. Last November, we acquired Current Health, which when combined with Best Buy's expertise and connection to the home we believe will create a powerful virtual care experience.
Our long-term goals
As we look to the future, we also highlighted the following employee, customer and financial goals for FY25:
Remain one of the best places to work. We will deepen our focus on training, recognition and career development, continue building on our industry-leading benefits, and aim to become a meaningfully more diverse and inclusive workforce.
Deepen our relationship with customers. We will provide expert advice and services, engage customers seamlessly across channels, and build confidence and peace of mind for our customers through our Totaltech membership.
Deliver top- and bottom-line growth. Our new revenue target for FY25 is now between $53.5 and $56.5 billion, a non-GAAP operating income rate between 6.3% and 6.8%, and a non-GAAP operating income between $3.4 and $3.8 billion.
We're a company that knows the importance of change. We feel we're positioned for future success as we continue to make investments in our employees and operations, offer unique experiences that meet our customers' needs and remain flexible so we can adapt quickly when needed.
Read more about our Q4 and FY22 financial results.
---

For the full article, please access the Best Buy Corporate site.
< Back