null
Best Buy Launches Monthly Subscription Program (Canada)
Best Buy Launches Monthly Subscription Program (Canada)
Published 01/01/2023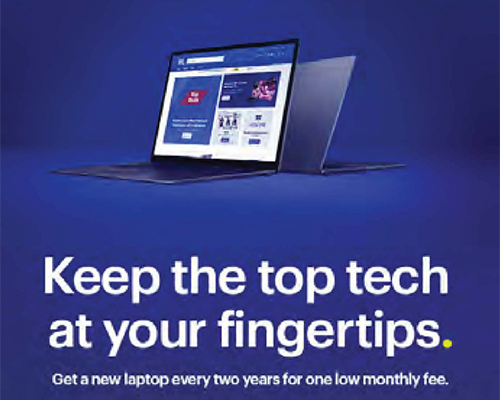 Best Buy Launches Monthly Subscription Program
This laptops pilot program is showing great promise.
With monthly Subscription, Best Buy will reach a new type of customer who wants the latest technology with the ability to refresh every few years.
We believe Monthly Subscription will drive an even stronger relationship with customers and will allow us to attract and retain loyal subscribers by selling, supporting, upgrading, rehandling, and reselling tech on a regular term basis.
Starting this November, we're offering Monthly Subscriptions for laptops in all our stores (except Quebec, for now).
Eligible customers pick the laptop they want and agree to a monthly payment plan that is lower than financing because we agree to take their product back at the end of a predefined term.
Customers use their products, and at the end of the term, they can choose to keep their product by paying out the buyout value, or bring it back to upgrade, and we refurbish the product and resell it on our Best Buy Marketplace, giving it a second life.

Access the Full "Monthly Subscription" Article
< Back