Grow Your Brand on Marketplace (Canada)
Published 04/01/2023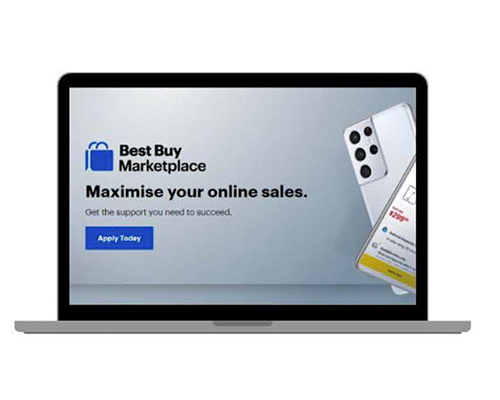 Our Marketplace continues to grow with new vendor participants every month.
Through their own branded Marketplace store - Danby, Lenovo, eufy and MSI are leveraging our platform to showcase their line extensions & refurbs, resulting in incremental sales while delivering a better customer experience.
Marketplace offers our sellers designated marketing spots, enabling vendors like Jabra to increase their brand presence during key events.
We've recently welcomed Dell, Western Digital, and solutions 2Go to our Marketplace platform and we look toward great results soon.
Want to learn how you can grow your brand on Marketplace? Connect with Sherry Zah during BestFest.
< Back