Geek Squad Academy Online Learning gets an A+ (Canada)
Published 01/12/2021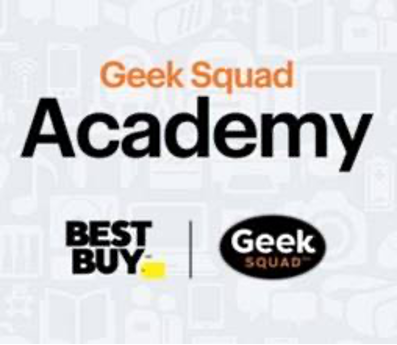 Through Geek Squad Academy Online Learning, we've been proud to provide parents, teachers, and students across Canada with free STEM resources to take their home learning to the next level. Since launching in May, we've had over 10,000 visits to the site and we've rolled out courses in French.
H.A. Halbert Junior Public School in Toronto previously took part in a Geek Squad Academy and Principal Karlo Cabrera was excited to see the program's expansion to online learning:
"This is an amazing tool for educators, students and families wishing to learn more about STEM, robotics and coding. These activities and the skills learned in them draw upon some of the global competencies that we focus on."
Thank you to everyone who has helped to support this program, including teams from Technology, Marketing, Communications, and Translation. We will be rolling out updates to the website over the summer, as families and educators get ready to go back to school. We will be needing some testers for this new content, so stay tuned for our call for volunteers!
< Back