Best Buy launches new experience for customers with hearing loss
Published 08/17/2022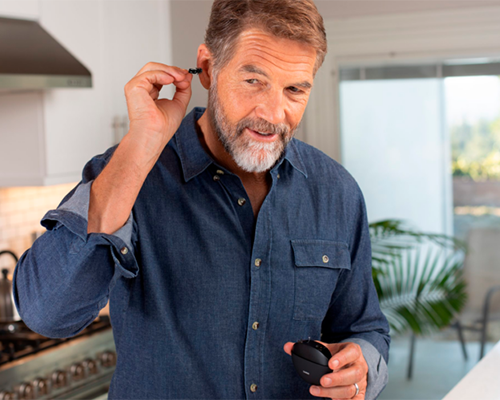 KEEGAN SHOUTZ - STAFF WRITER
This fall, Best Buy is introducing a new experience for hearing devices, making it more convenient than ever for the millions of Americans with mild to moderate hearing loss to get the products and support they need. The new experience will include an expanded collection of hearing devices, an in-store experience in more than 300 stores, and a new online hearing assessment tool.
This isn't the first time we've offered hearing solutions; for years, we've had a collection of personal sound amplification products (PSAPs), self-fitting hearing devices, TV amplifiers, hearing protection devices and other accessories. This fall, the collection will also include for the first time ever, the new FDA-regulated category of over-the-counter hearing devices to help perceived mild or moderate hearing loss from some of the most trusted brands in the space. Products available in the experience will include Lexie Hearing, Nuheara, Jabra Enhance Plus, Lucid Hearing fio and ENGAGE, Eargo 6, and more.
"Our expansion of the hearing collection and new store experience will let customers easily find a hearing loss solution from brands they trust," said Frank Bedo, category officer at Best Buy. "Our customers come to us for quality tech products and expertise, and this fall we'll be able to better help them find the right solutions specific to their needs."
Part of the expansion includes a new personal hearing assessment tool on BestBuy.com, powered by our partner, hearX, that helps customers identify their specific level of hearing loss. Based on the results of the assessment, customers can find the right solution for their specific needs while shopping online, or a Blue Shirt can help make recommendations in store. The tool is also accessible via a QR code in the in-store experiences.
For more information on hearing solutions visit BestBuy.com.
---

For the full article, please access the Best Buy Corporate site.
< Back