2023 Energy Star Partner of the Year
Published 03/28/2023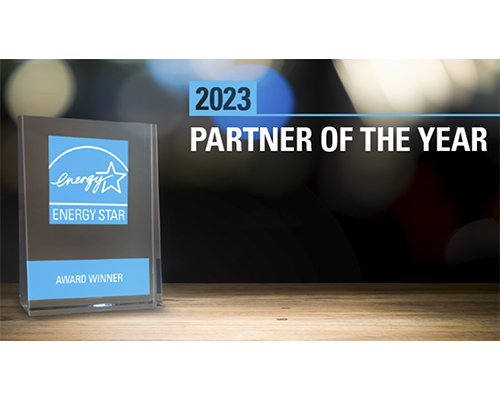 OLIVIA BRUCE - STAFF WRITER
For the 10th consecutive year, Best Buy has been named an ENERGY STAR® Partner of the Year for the work we do every day to help our customers save energy.
The U.S. Environmental Protection Agency (EPA) highlights organizations each year that have made outstanding contributions to protecting the environment through superior energy-efficiency achievements.
We were awarded ENERGY STAR Partner of the Year for our efforts to protect the environment and help people conserve energy and money. This includes our wide selection of energy-efficient product offerings and becoming a founding member of the Breakthroughs 2030: Retail campaign, a Race to Zero initiative.
Winners of the award are selected from thousands of ENERGY STAR partners. (Find a complete list of 2023 winners and more information here.)
Live like a STAR
ENERGY STAR certified products use less energy and help reduce energy bills — and we offer a wide variety. To put that into perspective, last year alone, we estimated that customers saved:
Enough water to fill 25,377,073 bathtubs
Enough electricity to power 175,762 homes a year
Over $173,093,982 in utility bills
In June 2019, we set a goal to help customers reduce their carbon emissions by 20% and save more than $5 billion on their energy bills by 2030. How? By putting greater emphasis on ENERGY STAR products. Today, nearly half of our customers select ENERGY STAR certified products when available.
We're proud of the progress we've made, but we aren't done yet.
Check out our selection of ENERGY STAR products at BestBuy.com.
---

For the full article, please access the Best Buy Corporate site.
< Back