Happy Hour (Canada)
Published 02/24/2023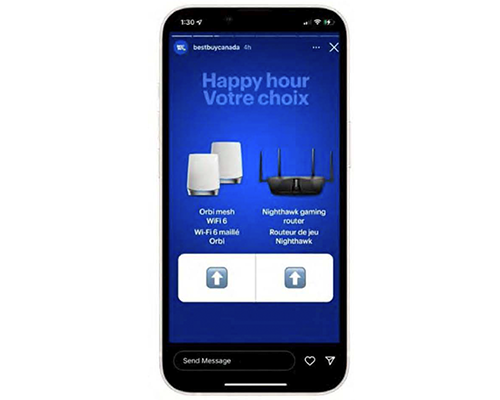 New marketing program drives in-store sales with one-hour promotions.
In February 2022, we leveraged the happy hour concept popularized in the dining industry - and adapted it to the retail technology space in order to increase customer engagement in our stores with our promotions and to drive sales and urgency.
We took advantage of our new digital price tags, as we are now able to turn on and off our price tags during the key timing of Happy Hour in our stores.
The results? Our Instagram polls had 40,000 votes for which products to feature for our pilot Happy Hour. We had 6.2 million impressions for the Happy Hour promotion over the past 60 days.
Seven winning SKUs were highlighted over our first Happy Hour event. A whopping 45% of the product description page (PDP) visits were during those five hours, over the entire 60-day period!
With so much success with the pilot, we plan to continue this marketing program once a month with our largest budgeted promotional events.
Are you interested in being part of our next "Happy Hour" promotion? Connect with Tara Wilkinson during BestFest.
< Back