US Non-Merch (GNFR)
Departments within United States Non-Merchandising / GNFR (Goods Not for Resale):
Running the Business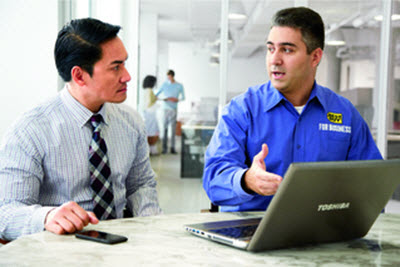 This page has news, upcoming training, and general how-to documentation specific to services, processes and support that is relevant to non-merchandising (GNFR) partners doing business in the United States.
Scheduled Training & Events (times shown are central time)
There is no upcoming scheduled training for this area at this time.
---
This page contains policies that Non-Merchandise Suppliers must comply with and those that should be used as guidelines when doing business with Best Buy, if and as applicable. Suppliers should periodically reference this page for the current versions of these documents.
Last Update: 01/23/2020
Web Content
At Best Buy, we seek mutually profitable relationships with diverse suppliers, while positively impacting the environment and our communities. This requires teamwork and commitment at all levels of the organization. Best Buy leaders work together to actively support and implement our corporate responsibility and sustainability efforts.
Last Update: 01/23/2020
Web Content