US Non-Merch (GNFR)
Departments within United States Non-Merchandising / GNFR (Goods Not for Resale):
Retail Support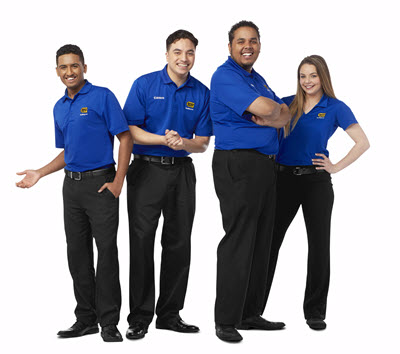 This page has news, upcoming training, and general how-to documentation specific to second and third party activities, signage needs & other policies related to working in partnership with retail stores.
Scheduled Training & Events (times shown are central time)
There is no upcoming scheduled training for this area at this time.
---
Best Buy ranked No. 1 big-box retailer for COVID-19 safety
Best Buy has ranked as the top big-box retailer in a national assessment of brands' safety response to the COVID-19 pandemic.
View Article
Best Buy extends support for COVID-19 relief in India
We have been devastated as we've watched the rapidly rising cases of COVID-19 in India. Our hearts and thoughts are with everyone in the country, including many of our colleagues, friends and partners.
View Article
Published 04/30/2021
Best Buy has aligned our safety procedures to include support for vendors and providers.
Last Update: 06/28/2021
Web Content
These guidelines are for those that don't support Best Buy directly through a contract, but need access to Best Buy periodically.
Last Update: 01/04/2021
Web Content
The purpose of these guidelines is to set clear expectations for all work that Second or Third Party Labor conducts in Best Buy stores. It is important to ensure alignment of goals and strategy to maximize the customer and employee experience.
Last Update: 02/03/2021
Web Content
To better manage and enhance the customer experience, Best Buy has established a list of approved companies to provide all third party labor in our stores.
Last Update: 07/23/2021
Web Content
The Retail Facilities Department is responsible for repair and maintenance of Best Buy buildings and grounds (excluding CAM locations).
Last Update: 08/05/2021
Web Content
This form should be filled out to launch or modify approved activities within Best Buy stores.
Last Update: 01/04/2021
Web Content