US Non-Merch (GNFR)
Departments within United States Non-Merchandising / GNFR (Goods Not for Resale):
Brand & Display Standards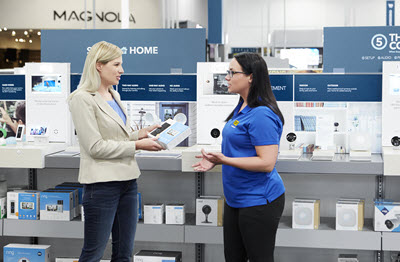 This page has news, upcoming training, and general how-to documentation specific to brand execution information, visual merchandising guidelines, and vendor provided parts and display guidelines relevant to non-merchandising (GNFR) partners doing business in the United States.
Scheduled Training & Events (times shown are central time)
There is no upcoming scheduled training for this area at this time.
---
Best Buy ranked No. 1 big-box retailer for COVID-19 safety
Best Buy has ranked as the top big-box retailer in a national assessment of brands' safety response to the COVID-19 pandemic.
View Article
Best Buy extends support for COVID-19 relief in India
We have been devastated as we've watched the rapidly rising cases of COVID-19 in India. Our hearts and thoughts are with everyone in the country, including many of our colleagues, friends and partners.
View Article
Published 04/30/2021
Vendor Asset Requirements, including vendor-supplied files, vendor supplied images, and logo requirements.
Last Update: 04/22/2020
Document
The purpose of this guide is to provide our vendor partners with some key insight and basic requirements that Best Buy has related to all Vendor Provided displays/fixturing/parts & pieces going into our retail stores.
Last Update: 02/27/2020
Document
For brand execution questions, information about brand resources, or to request authorization to use the Best Buy logo.
Last Update: 10/28/2019
Document