Canada Vendor Partner Newsletter: December 2021
Published 12/31/2021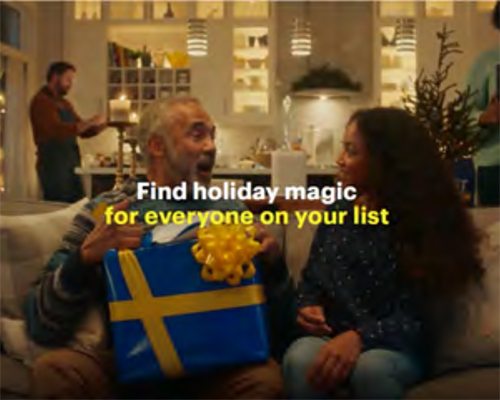 VENDOR PARTNER NEWS

Best Buy brings the magic of tech to holiday shoppers across Canada.
We're proud of our multi-layered, omnichannel strategy tailored to our customers' purchase journeys, creating meaningful touchpoints during our prime holiday shopping events.
With our TV/online brand spot, closed caption spot, digital out-of-home and radio, we will reach 96.69% of our target market, who will see one of our ads at least 28 times over the campaign period.
With our digital marketing campaigns, we will deliver 5.7 billion impressions to highly engaged Canadian holiday shoppers, gift-givers, and technophiles - 4 times a day with brand video and promotional event messages.
On our website, our holiday gift guide is helping shoppers find the best gifts for their loved ones at amazing prices, while our Top Deals experience is dressed to showcase the season's hottest deals.
---
Start planning for 2022

We are launching new and exciting vendor opportunities to help drive your business.
Latest & Greatest Tech program is expanding even further.
Sales events: We are taking our events to the next level with a "more than just a sale" approach. Gifting, seasonal and promotional events will have new tiered packages to maximize your exposure during key shopping moments.
Content creation will be a focus and new Show & Tech video templates will be available.
Sponsored products will continue to be a focus providing ongoing support year-round, driving premium exposure and conversion at the product level.
Connect with your Category Leader to discuss how we can partner and plan to win 2022.
Read Complete December 2021 Canada Vendor Newsletter
< Back