Canada Vendor Partner Newsletter: August / September 2021
Published 09/30/2021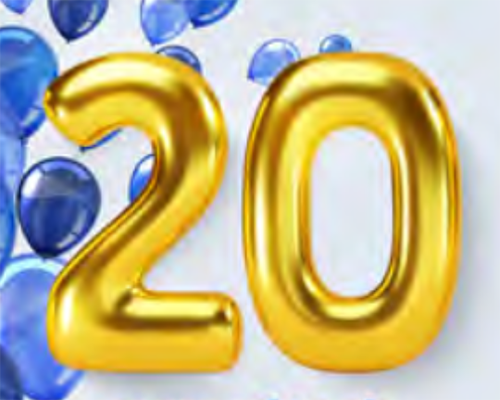 VENDOR PARTNER NEWS

Best Buy will celebrate 20 years in Canada this October.

We'll make sure we have fun while we celebrate this huge milestone, and we want you to be part of it.
We'll drive excitement, engagement and traffic to our stores and BestBuy.ca, offering tech enthusiasts incredible deals. And since there's no anniversary without a gift, we'll surprise and delight Canadians with a Massive Tech Giveaway.
Our Marketing plan includes influencers, paid digital media, and supporting core channels. We will keep the momentum going with engaging content and use this opportunity to recognize our amazing employees. Contact your Category Leader to develop your promotions and join the party.

---
Q2 FY22 financial results: five things to know Consumer demand for technology products and services drove record results in the second quarter of FY22.
We continued to see strong sales growth in Q2. The increased demand was driven by customers continuing to leverage technology to meet their needs, whether it was to work, learn, entertain, or connect at home.
Customers continue to shop at our stores. Sales at our stores were higher than expected as customers continue to feel more comfortable with in-person shopping. On top of that, services like installation, delivery, and in-store repair were also up.
In-Home Advisor is now in Edmonton and Ontario. In July, we officially launched our In-Home Advisor (IHA) program in Edmonton and Ontario. We have now brought 31 additional In-Home Advisors for a total of 39 to serve our Ontario and Edmonton customers right in their homes, getting our Best Buy Blue Shirts closer to the customer than we have ever been before.
We're raising our outlook for the year, again. We're raising our full-year and back-half outlooks. As we entered this year, we expected enterprise revenue growth to be positive in the first half of the year and negative in the back half, as we lapped the strong comparable growth in FY21 Q3 and Q4. We are feeling more and more confident about the strength of the technology consumer through the holiday season.
Our stores are getting the upgrade treatment. We've continued to invest in our stores during Q2 and as we move into the holiday season. Recently, we kicked off our digital price tag pilot in Canada with plans to begin rolling out to the rest of our stores in September. We also renovated two of our stores in Calgary: Northland and Shawnessy, and officially welcomed Northland to our Experience Store family.
Read Complete August/September 2021 Canada Vendor Newsletter
< Back